5 Star Buda Roof Repair Company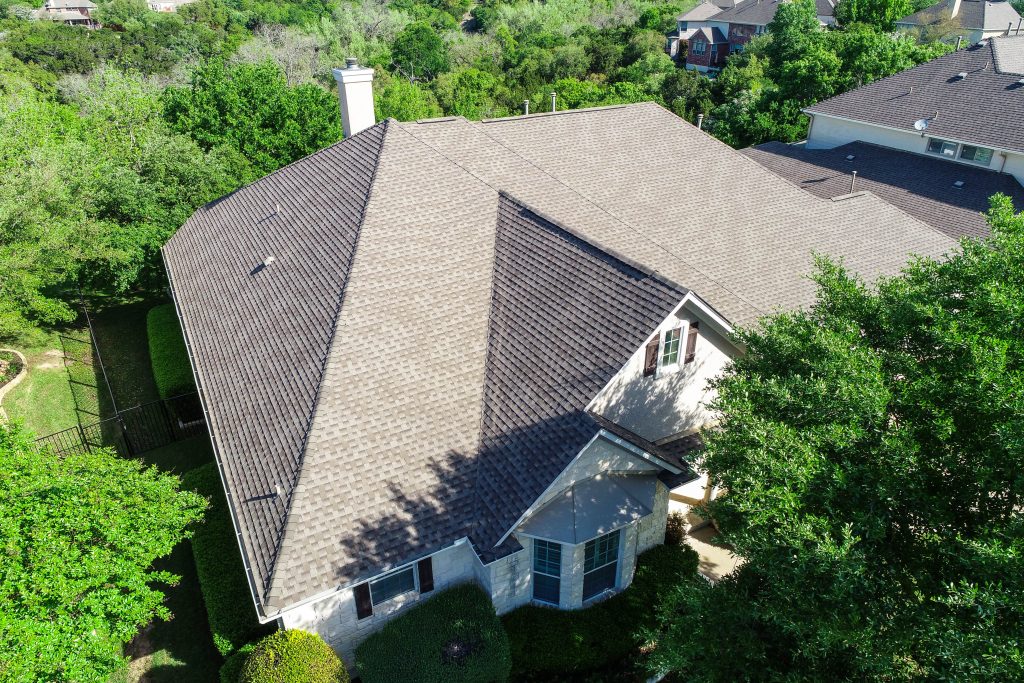 As the barrier that keeps our loved ones safe from the elements, a roof's optimal performance is a high priority for homeowners.  Unfortunately, even the best roof won't last forever.  A professional roofer can ensure that your roof stays in top shape for many years.
High Quality Buda, TX Roof Repair Services
One of the most critical factors for the long-term quality of a roof is regular and timely repair.  Keeping an eye out for signs of damage is your best bet.  This is especially true if you've had recent weather events, have seen fallen limbs from nearby trees, or have critters that may have caused damage to the roof. 
Call Rhino Roofers to inspect your Buda property if you have noticed any risk factors.  Our professional roofing repair will give you a free assessment by thoroughly inspecting your roof and explaining your repair options.  We pride ourselves on advising owners so you can understand and gain full peace of mind. 
One of the most common questions homeowners have is whether they should repair or replace their roofs.  Of course, every situation is unique, but here are a few factors you'll want to consider when making this decision:
Age.

 Older roofs can only be repaired so much before they need to be replaced. 

Size and severity of the damage.

 The more severe the damage is, the more likely you will need a complete replacement.  As a rule, if more than 30% of the roof is damaged, roof replacement is recommended over repair. 
If it does turn out that your roof needs to be replaced, do not worry.  While complete roof repair can be expensive and time-consuming, as a trusted Buda roof replacement contractor, we will ensure the process is professional and convenient and will work to keep costs as low as possible. 
Is Roof Repair the Right Choice?
Sadly, many roofing contractors do not tell homeowners that a few simple repairs could provide them with a well-performing roof for a much lower price tag than a replacement. 
Roof repair is an excellent option in many cases.  This is especially true when:
Your roof is still young.  If a roof has at least another 10 years left on it, it may be worth repairing it for now and replacing it much later down the line.
The damage is limited. 
You are not ready for roof replacement.  In this case, you may want to do repairs and plan to get a roof replacement in a few years when you have the time and money to do so. 
On the other hand, repairs are not suitable for some situations.  We do not recommend repairs if:
Severe damage has been done to the roof, including massive gaps or serious leaks.

There is water damage leading to mold. 

You're unsure how extensive the damage is.
Start Your Roof Repairs and Contact Rhino Roofers Today
Rhino Roofers is one of Buda's only roofing contractors offering both repairs and roof replacement.  We also offer a free 37-point inspection to give you peace of mind about whether you need to repair or replace your roof.  Call us today to learn more! 
Cities & Neighborhoods We Service
Providing roofing services in Canyon Lake and the following zip code: 78070, 78132, 78133, 78623