"The best description of Rhino Roofer is a company with Integrity, Honesty and Great Follow-up. Brandon Green exemplifies the qualities of Rhino Roofers. Representative Juan follow up was appreciated. In this day and age, a company with this integrity is a rare find. I highly recommend them."
— Dr. Bill E
"We were very pleased with the work that Rhino Roofers gave us. We really liked the way Eric handled the initial inspection and shingle choice. Build day was supervised by Gus and everything went smoothly and according to plans. Price was very reasonable and no surprises. We would definitely recommend to anyone needing a new roof."
— Minerva Lara
Our roof looks great. Brandon was professional and knowledgeable. He explained every step of the process. The work was performed just as we discussed. His team of roofers were polite and respectful of my property and my neighbor's property. I highly recommend Brandon and the Rhino Roofers team.
— Beth S.
What goes into our
37 point


Roof Inspection San Antonio TX?
It is recommended to have roof inspections every one to two years, but this is often overlooked until a problem arises. Rhino Roofers, a highly-rated and trusted San Antonio Roofing company, offers a thorough 37-point roof inspection to ensure our customers feel secure. Our inspection covers checking for leaks, external damage, structural integrity, and areas needing preventative maintenance.
Investing in a brand-new roof for your home is highly beneficial. It adds value to your home, enhances curb appeal, and most importantly, provides protection for your family. It's important to find a reliable roofing company for the installation so that you don't compromise on quality.
Homeowners often feel stressed when they need to replace their roofs due to poor communication and low-quality work delivered by contractors. We aim to break this trend by offering superior services and communication.
Rhino Roofers is a Trusted San Antonio Roofing Contractor that empowers you to take control of your upcoming roofing project. We don't just offer excellent roofing services – we also deliver a 5-star customer service experience. Our team of roofing professionals has a total of 130+ years of experience and is prepared to exceed your expectations.
Is it time for a new residential roof? We are ready to get to work! From the beginning to the end of every roofing project, your entire customer experience is our top priority. Contact us today to schedule your easy process and stress-free consultation and experience the Rhino Roofers' differences.
Assessment
Our roofing expert will listen to your concerns, preferences, and timeline. Afterward, our team will do a free 37-point inspection of your roof. This is to check if there are any damages, leaks, workmanship issues, or end-of-life components.
Recommendation
When we fully understand your concerns, preferences, timeline, and your roof's condition, we will share our findings via photos and video. After that, we'll make recommendations on any required roof repairs or if a full replacement of the roof is warranted.
Selections
Our experts will work with you to design a solution for a long-lasting, beautiful roof, and will work to make it as affordable as possible. You'll select the type of roof–asphalt shingles, metal, or tile–and additional features such as color, ventilation, gutters, rain chains, rain barrels, and more.
Build Day
On build day, we will properly protect your home, repair or build your new roof with a focus on attention to detail, and ensure the area around your home is thoroughly cleaned. After the build is complete, we will perform a quality check of the roof and your yard to ensure you are completely satisfied.
Rhino Roofers as Your San Antonio Residential Roofing Company
Providing Reliable Roofing Services in San Antonio, Texas
When it comes to finding a residential roofing company you can depend on, choosing someone local is the way to go. Rhino Roofers is a local San Antonio roofing business that is focused on our community. Our top priority is your entire experience working with us, from the first time you call us to the last step we take off your roof.
ABOUT RHINO ROOFERS
SAN ANTONIO'S LEADER IN ROOFING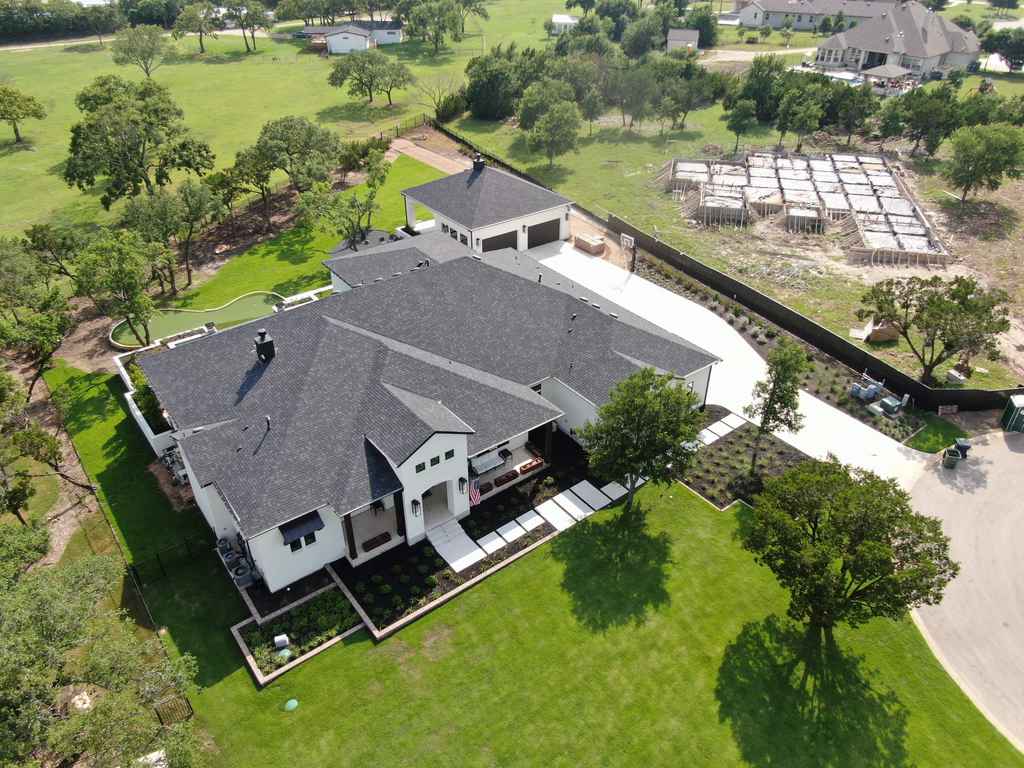 Every single day we strive to provide the utmost satisfaction to all our customers. You can check out our bio below to know more about us.
At Rhino Roofers, we can assist you in managing your roofing project with our years of experience in the industry. Our service is exceptional and sets us apart from other roofing companies in San Antonio as we provide a 5-star, white-glove experience. Our emphasis is on delivering quality products, unmatched workmanship, and excellent customer service to give you peace of mind and confidence in us and your roof. We prioritize your complete satisfaction above all else.
Replacing roofs can be stressful and confusing for homeowners due to poor communication, follow-through, customer education, cleanliness, and quality of work from some roofing contractors. Fortunately, Rhino Roofers is a roofing company that prioritizes customer service and aims to change the game. From the initial meeting to project completion, we focus on providing top-notch customer service.
Please feel free to call us at 210-942-8602 if you would like to know more about our services for your upcoming roofing project. We are always happy to speak with customers and learn more about their requirements. If you would like a free quote, you can schedule an appointment online by following the link below. We look forward to hearing from you.
OUR ACCREDITATIONS
We are committed to earning your trust by providing excellent service. Our credentials include Owens Corning Platinum and Malarkey Emerald Pro certifications. We specialize in roof replacement and repair using various materials such as metal, asphalt, and tile, as well as offering gutter installation and solar attic fan installation. Additionally, our inspectors are HAAG certified. We are associated with BBB (Better Business Bureau).
Schedule Your Free
37-point Inspection