Common Roof Repair Issues in Austin, TX and How We Address Them
Unlock the true potential of your building with a strong and resilient roof. At Rhino Roofers, we understand that a roof is more than just a structure. It is the heart of your property, shielding you from the elements, saving energy, preserving your property's integrity, and increasing its value.
Unfortunately, roofs are not immune to damage, especially in the challenging climate of Austin, TX. However, by familiarizing yourself with the common roofing problems specific to this area, you can protect your investment and ensure a stable future for your building.
Let's explore some of the most prevalent roofing issues in Austin, TX:
The scorching heat and intense UV rays in Austin can take a toll on your roof. Prolonged exposure to heat can cause shingles to become brittle and deteriorate over time.
While Austin is known for its heat, it is still vulnerable to other destructive weather conditions. Hailstorms, high winds, heavy downpours, and winter storms pose significant threats to your roof's well-being.
The installation of your roof plays a vital role in its longevity and functionality. Cutting corners in this process can result in premature wear, leaks, and compromised energy efficiency.
Neglecting your roof's maintenance can lead to bigger problems down the road. Regular inspections and cleanings are essential to keep your roof prepared for unforeseen circumstances.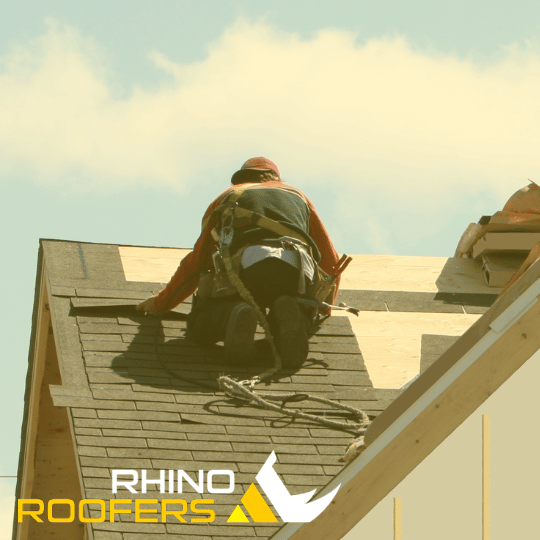 To ensure the safety and longevity of your roof, it is crucial to address these issues promptly. Left unattended, a small leak can turn into a costly roof replacement. By taking proactive measures and understanding these common problems, you can safeguard your property and avoid financial burdens.
Transform your Roof with Rhino Roofers in Austin, TX – the Ultimate Solution for all your Roofing Needs
When it comes to roofing services in Austin, TX, look no further than Rhino Roofers. We are the go-to company for all your roofing needs. Our team of experienced roofers specializes in both commercial and residential projects, and we are well-versed in handling insurance claims. At Rhino Roofers, we are committed to using only top-quality materials to ensure your utmost satisfaction.
But let's talk about more than just avoiding common roofing problems. Choosing professional installation by experienced experts is key. However, that's just the beginning. Ongoing maintenance and prompt problem-solving also play a crucial role. Our dedicated team at Rhino Roofers in Austin, TX understands the ins and outs of addressing common roofing issues and is ready to help you maintain the longevity and performance of your roof.
At Rhino Roofers, we believe in providing personalized service, delivering quality workmanship, and achieving timely completion. From the initial quote to the final nail being placed, we take the time to understand your specific needs and ensure effective communication throughout the process. We pride ourselves on striking the perfect balance between attention to detail and efficient service.
To explore our wide range of roofing options or receive a tailored quote within 48 hours, simply reach out to us at (512) 361-7663 or fill out our convenient contact form. Experience the Rhino Roofers difference today!