Top Rated Shavano Park Roof Replacement Company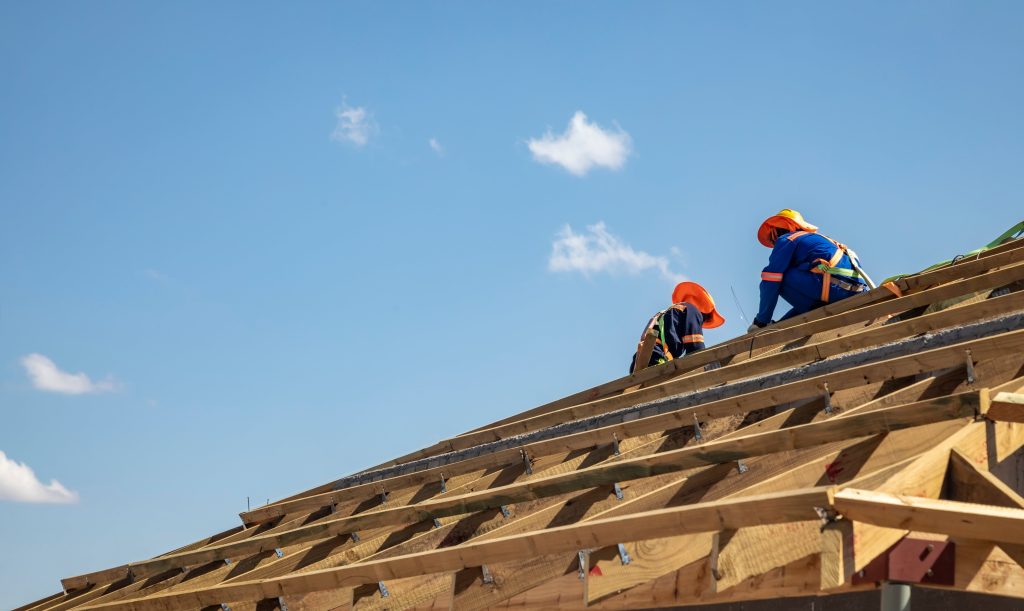 Whether your home is old or new, your roof will regularly be exposed to things that may cause it damage. When this damage isn't promptly repaired or becomes too severe, you'll need to turn to replacement. Roof replacement can be an intimidating and overwhelming process. Still, with the right contractor and a little information, you'll be ready to take it on stress-free.
Your roof is constantly taking damage. Something as simple as falling acorns or catastrophic as one of Shavano Park's intense hailstorms causes damage. Especially after severe weather, you should monitor your roof. Checking on your roof's condition and having a professional come out for an inspection is the best way to keep tabs on its condition and decide when it's time for replacement.
To check for damage on your own, you'll want to look carefully at the condition of the shingles. There's no need to get up on the roof to check for damage. You can look at it from your yard or the street. Do you see cracks, algae, or even missing shingles? These are all signs of roof damage. Damage can sometimes be small, so try using binoculars to get a closer look.
Whether it's regular maintenance or identifying suspected damage, having a professional roofer look at your roof's condition is the best way to tell if you need replacement. A team of professionals can identify damage that you won't be able to see on your own. Often, damaged shingles can trap water which can cause catastrophic internal issues leading to roof replacement.
What to Expect During Roof Replacement
Deciding whether to repair or replace your roof is a big decision. Repair often seems like the most tempting choice because it is less expensive and has a quick turnaround, so you can take care of roof issues with little stress. Unfortunately, this isn't always the best course of action. Every repair shortens the lifespan of your roof and can even cover up existing damage.
Especially in areas like Shavano Park, where severe weather is common, roofing replacement has many advantages over repairs. Roof replacement eliminates every roofing issue, even ones that have gone unnoticed. The increased curb appeal is especially helpful when you're selling your home. Even if your roof is in working order, upgrading to higher-end materials like metal can save money by better insulating your home. This lowers heating bills and helps your HVAC system last.
Trust Rhino Roofers for Roof Replacement in Shavano Park
When it comes to roofs, a professional roofer is your best partner. The second they come for an inspection; they will help you make the best possible decisions for your home. Even after installation, roofers work with you to keep your new roof well-maintained and your home well-protected.
When choosing a company for your roof replacement, look for a roofing company with years of experience and guaranteed results in Shavano Park. With over a combined century of roofing know-how, Rhino Roofers offers top-quality roof replacement at fair prices. We can help you decide if replacement is right for you. Contact us today for a free 37-point inspection.
Cities & Neighborhoods We Service
Providing roofing services in Shavano Park and the following zip code: 78230, 78231, 78249